Circle the Square Community Partners and Sponsors
Circle the Square would not be possible without the support of our generous sponsors and grant givers, and the many businesses and organizations that partner with us. By programming activities and providing financial support, these groups add to the vitality of Medford Square's third Thursday festivities.
Want to be involved in Circle the Square on June 20? Fill out our vendor packet to sign up to offer an activity, sponsor the event, donate a prize, offer volunteers, or be a part of our scavenger hunt!
Thank you to all of our 2018 Sponsors, Grantors and Community Partners!
Tufts is recognized as a premier university dedicated to educating new leaders for a changing world. Tufts offer numerous university resources and campus events open to the public in their host communities, including Medford. Visit www.tufts.edu/home/neighbors
Borealis Yoga is a wellness business that inspires people to connect with the body, mind, and community through yoga and movement classes, meditation, workshops, and travel retreats. https://borealisyoga.com
John Warren works tax issues all year long. He is an enrolled agent who is licensed by the US Treasury to represent taxpayers. Relax and let an expert do your taxes.  www.MedfordTax.com
Members Plus Credit Union is a full-service financial institution that offers all of the products and services of a big bank without the big bank fees. Anyone who lives or works in Middlesex, Norfolk, Plymouth, and Suffolk counties is eligible to join Members Plus and take advantage of the great deposit rates and low lending rates. Their main branch is located in Medford Square with branches in Dorchester and Norwood also. www.memberspluscu.org/
Middlesex Federal is a full-service community bank headquartered in Davis Square, Somerville, and branch offices in Teele Square, Somerville and Medford Square, Medford, as well as a Loan Center located on Highland Avenue in Davis Square.  For more than 125 years, Middlesex Federal has understood the importance of local decision making and remains committed to building strong, long-term personal and business relationships.  For great rates and free checking visit us in the square by bus, T, car; online at www.middlesexfederal.com; or on the phone by calling 617-666-4700.  After all, "We're here to help"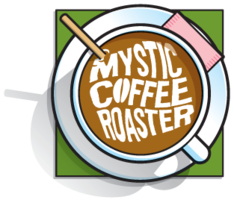 We're a small batch coffee roaster and café in Medford Square, Massachusetts, located just north of Boston. Come visit our shop for incredibly fresh coffee & espresso and snack on some of the best pastries & bagels in New England!  www.mysticcoffeeroaster.com
Ultimate Tango Kids Performance Program offers classes at 4 age levels: 6-8, 9-11, 12-15, 15-17. They are located at 5 High St, Medford, MA. Classes run September – May.  Ultimate Tango Kids program focuses on partner dance, performance, but also spatial awareness, correct posture and movement, perfect manner, common sense and intuitive ability to interact with peers, express own ideas and communicate clearly. EXPAND HORIZONS. DANCE TANGO!  For more info call 781.395.9000 or visit www.UltimateTangoKids.com
At Waterfield Sotheby's International Realty we pride ourselves on selling distinction in all price ranges. Our agents are committed to providing a superior level of customer service, and have extensive market knowledge of Winchester, Woburn, Medford, Melrose and the surrounding towns.  This local knowledge, partnered with the strength of a global brand, have made us a leader in Greater Boston Real Estate. Learn more at www.waterfieldsir.com.
The City of Medford and Mayor Stephanie Muccini Burke proudly support Circle the Square and value the impact it has on Medford Square and the community at large. For moreinformation about the City of Medford, departments, programs, and more, visit www.medfordma.org
For over 30 years, RE/MAX Andrew Realty Services and it's dynamic team of community-centric REALTORS® have been delivering cutting edge real estate products, unparalleled customer service and impressive real estate results.  www.AndrewRealtyservices.com
At XTREME NINJA We are committed to serving our students by promoting a positive mental attitude and the highest level of physical fitness through the study of Karate and Muay Thai. Our mission is to build our students into Black Belt Champions; to empower our students to be more successful in life through the practice of their martial arts, and to always influence them in a positive manner. www.xtremeninja.com
Grantors and Other Supporters
More Info about Circle the Square